About Us
Dexur is the platform for Hospital quality excellence. Dexur provides a combination of data and software to help excel at quality programs using AI, enhanced algorithms and differentiated data.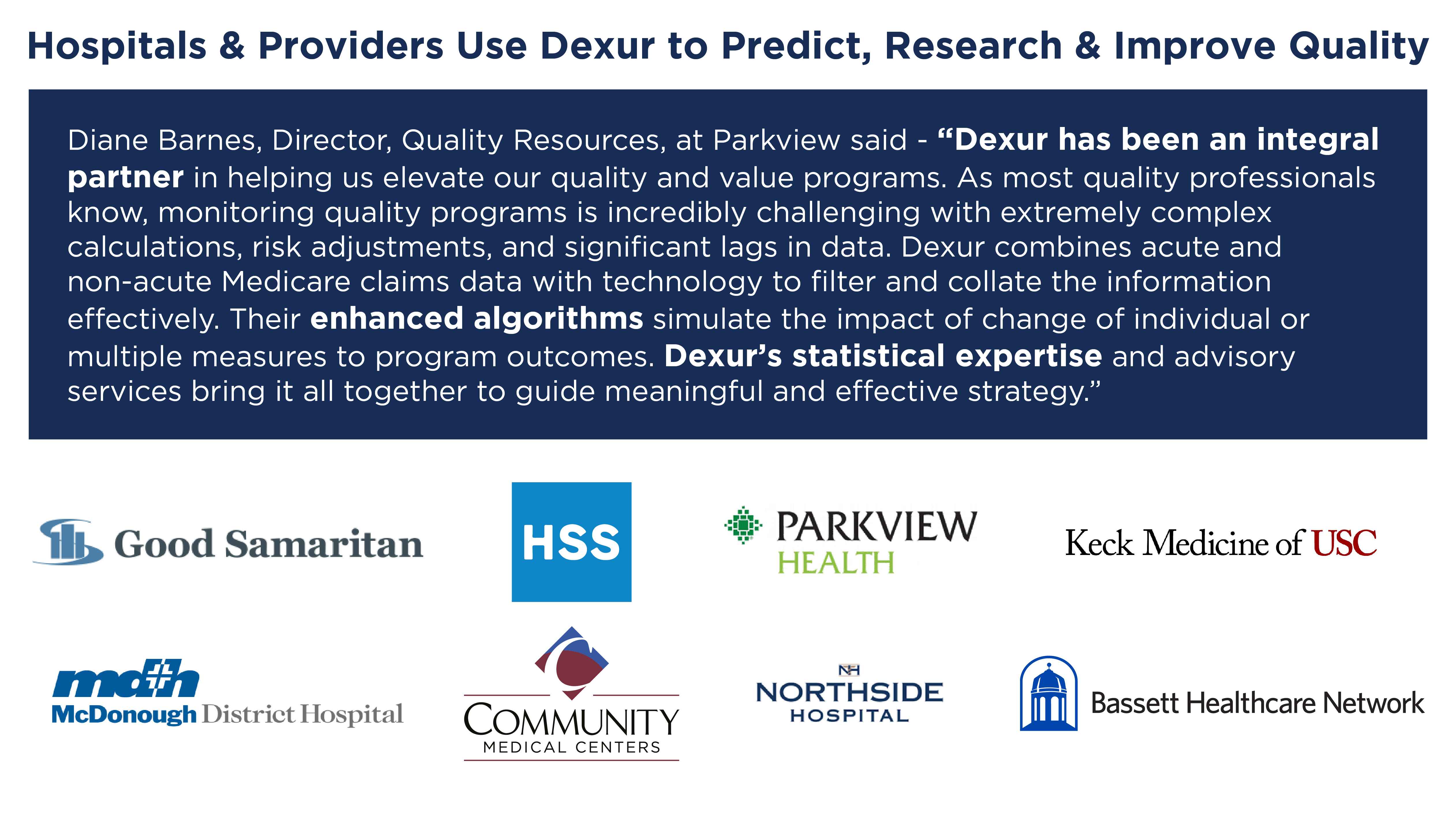 We are honored to collaborate with esteemed healthcare organizations spanning Hospitals, Healthcare Networks, Hospital Associations, and PAC facilities.
Dexur partners with Healthcare Providers & Associations to Enhance Healthcare Quality
Leveraging our expertise in healthcare research and analytics, we collaborate with Hospitals, networks, and associations to enable comprehensive analysis for enhancing quality outcomes. Recently, Dexur entered a partnership with the Indiana Hospital Association (IHA) to improve healthcare service quality across Hospitals and health systems in Indiana. This collaboration aims to provide Hospitals with advanced predictions on CMS Programs such as Star Rating, HRRP, and VBP, ranging from 12 to 36 months in advance. These predictions are based on Dexur's statistical algorithms and Medicare claims data, empowering healthcare providers with valuable insights for enhanced decision-making.
Dexur and Harvard have published validated outcomes research
Dexur's expertise in healthcare research and analytics has been instrumental in collaborations with prestigious institutions like Harvard Medical School, resulting in the publication of multiple peer-reviewed research papers based on Real-World Evidence (RWE).